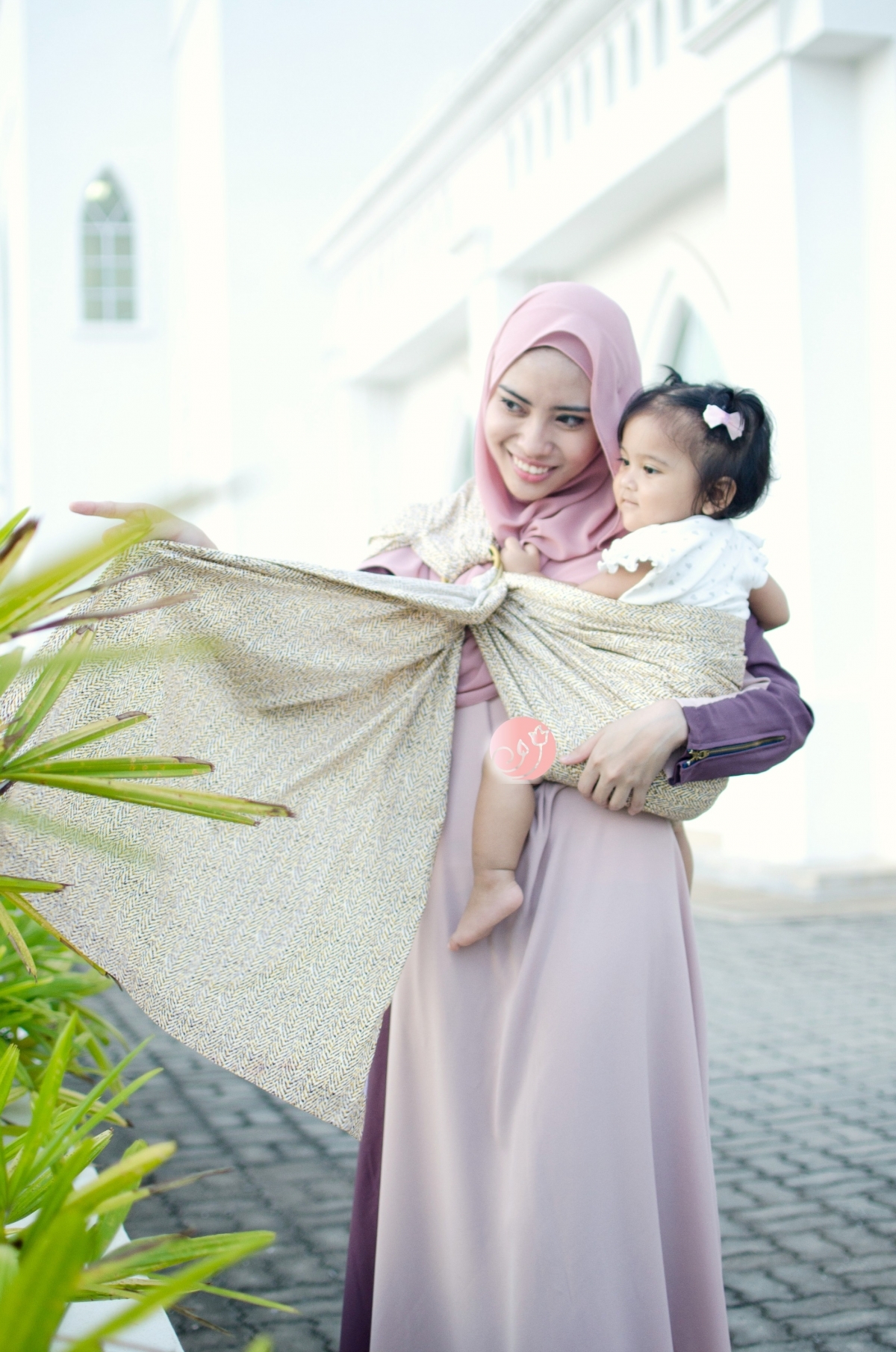 HanaSling - Golden Khaki
Back to nature series comes with 2 tones:
- Lazuli Shades -
- Golden Khaki -
Elegant design.
Suitable from newborn to toddlerhood.
Material:
1 layer exclusive printed cotton.
Stylish pair of silver alluminium rings. (Imported from USA)
Size Measurement:
70cm wide x 190cm long
Lightly padded along the trails for extra comfort.
Not too bulky, so wearer can easily adjust the sling.
Pleated shoulder, the sling stay neat and comfy :)
Airy and breezy for both wearer and the baby.
---